We would like to inform you that our website runs a partnership scheme. It is a part of our internet marketing. The partnership scheme is a script which is linked to orders made on our website. In this scheme the organisor is the online shop which offers the products, while the participants are either individual users or companies. After joining the scheme the participant places different marketing materials provided by ourselves on different websites. From which the participant receives commision after every purchase made through the link.
In practice the scenario looks like this:
– The customer enters a website which is owned by our partner
– The customer sees an offer from our shop on the website
– The customer is then diverted to our website using hyperlinks
– If the customer makes a purchase from our shop, the scheme partner receives a commision
of the purchase (usually a certain percentage of the value of the order).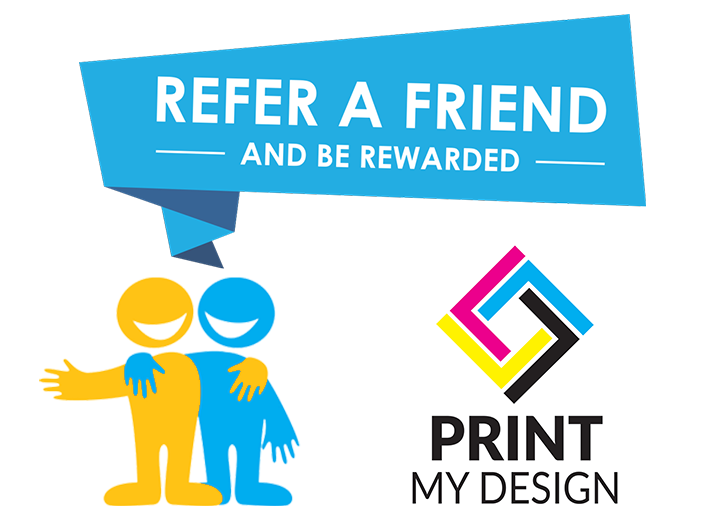 Participation in this scheme is expected to return certain profits. In the instance of 'Print My Design', the values expected are 5, 7 or 10% of the order value.
There are different types of the affiliate links in the partnership scheme, these include:
– Sharing the link on social media platforms
– Placing a partnership link on a website or blog
– Promotions on forums
– Tell a friend and give the referral link
It is very simple to become a partner and profits can also come quickly depending on the engagement of an individual. It is an offer for anyone regardless of; whether you own a website or not, your level of knowledge on online marketing and social domains or have previously been a part of a similar scheme.
---
'Are you are on your lunch break at work, scrolling through social media in bed or commuting to work?
Why not promote our business to your family and friends and earn yourself some extra money!'
---
To find out more about our scheme please

click here